Trade Fair for Organic Food
Biofach 2023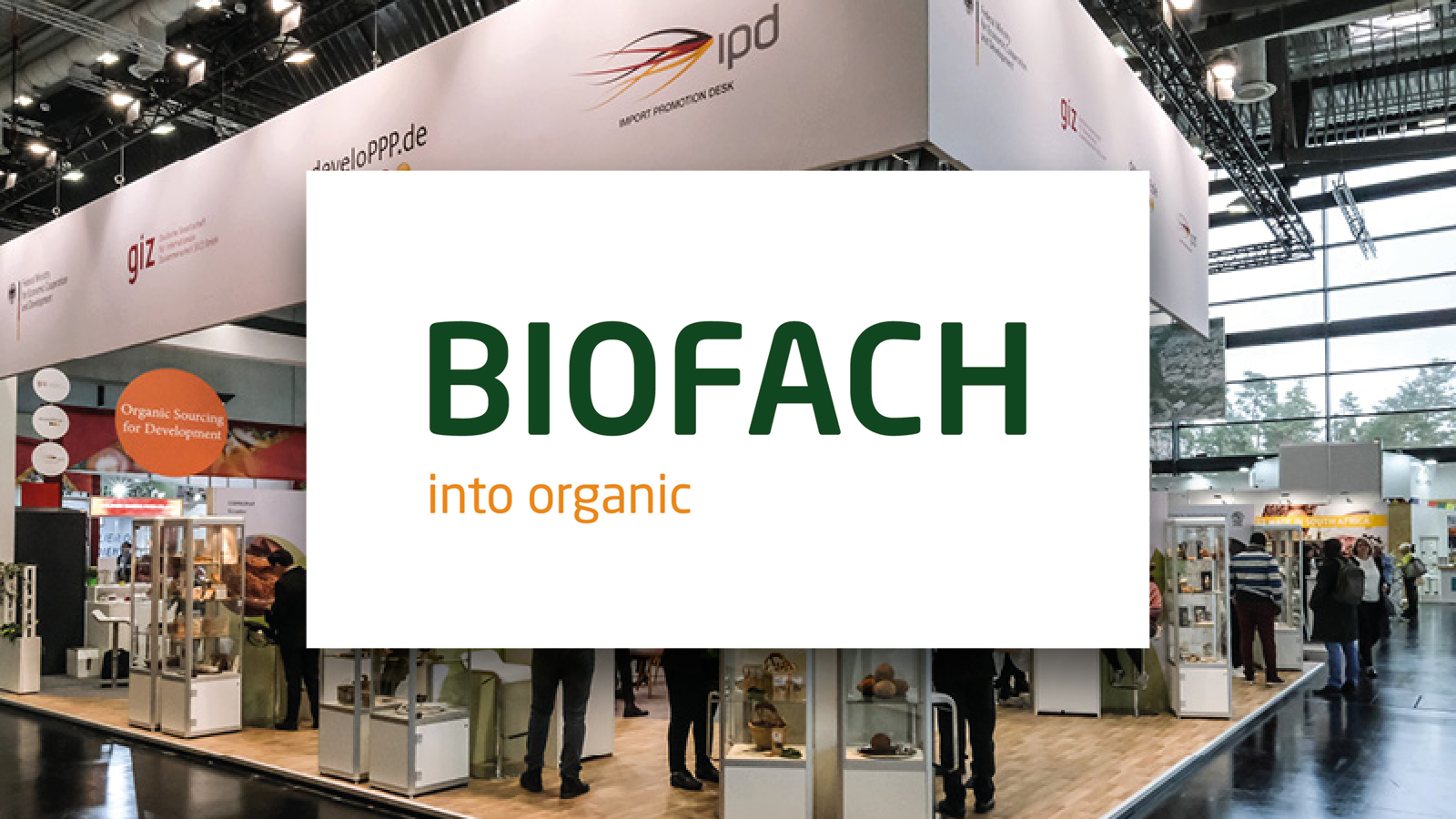 Nuremberg // 14.02. -17.02. 2023
Discover the organic potential from 17 partner countries!
Under the motto "Organic Sourcing for development", IPD and the Deutsche Gesellschaft für Internationale Zusammenarbeit (GIZ) will showcase a wide variety of products from developing and emerging countries at the world's leading trade fair for organic food and put you in direct contact with evaluated suppliers.
Companies from Indonesia and Sri Lanka will be presenting specialities that are in particularly high demand, including spices and essential oils, coconut products and processed tropical fruits. In addition, companies from the IPD partner countries Ethiopia, Ecuador, Ivory Coast, Ghana and Tunisia will bring their natural ingredients to Nuremberg.
For the first time, the IPD will also be presenting selected producers from its new partner country Madagascar, who will be offering dried exotic fruits such as papayas, lychees or physalis.
Another focal point is the range of products from Ukraine.
Despite the war, the IPD remains in close contact with its partner companies in Ukraine and supports them in continuing to export their products to Europe. In addition, the IPD has expanded its engagement and is networking Ukrainian producers with European buyers as part of a special programme financed by the German Federal Ministry for Economic Cooperation and Development (BMZ).
All companies are carefully screened by IPD. We take into account criteria such as product quality, export capability and capacity, as well as compliance with international standards and certifications.
A detailed overview of the companies that IPD and GIZ will present at the fair, as well as all products, will be available here from January.
For questions in advance and further information, please contact: